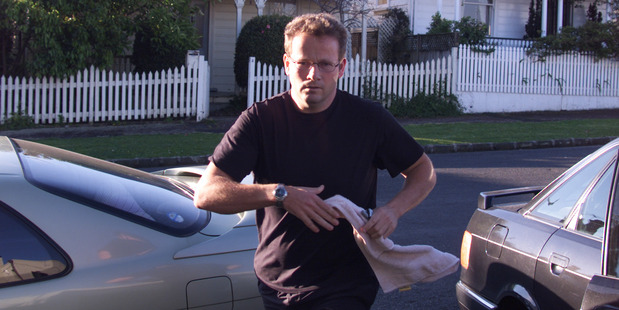 A bankrupt Kiwi property developer is still living in a 660sq m Las Vegas home despite defaulting on its $2.8 million mortgage four years ago.
Rod Nielsen was declared bankrupt in September 2009 over a personal guarantee on $14.5 million owed to failed finance company Bridgecorp.
While the loan that sank him was to fund Queenstown's Lake Esplanade development, the 45-year-old was already known for his involvement in substandard and incomplete terraced housing projects.
The Official Assignee has opposed Nielsen being discharged from bankruptcy and wants him to stay adjudicated for a further three years.
As part of this process, Nielsen appeared in the High Court at Auckland via video link from Nevada and was grilled about his financial affairs.
During questioning by OA lawyer Kathleen Kuang, Nielsen said he had been living in Vegas since about 2006, when he bought a $2.6 million property.
While he had guaranteed a $1.9 million mortgage on the house at its purchase, its value slipped to $1.1 million during the 2008 property crash.
The house is held in a trust Nielsen manages and the developer said neither he, his wife nor the trust had made any mortgage repayments since 2008 when they moved to modify the loan, which has grown to $2.8 million. In the US, no payments can be made on a loan during this process and Nielsen said his bank was dealing with 650,000 loan modification requests at the same time as his.
Nielsen said it took Nevada lenders four years to throw someone out of their home in a foreclosure and that his property had been put into bankruptcy in order to "force the bank to come to the table".
In her submissions to Justice Geoffrey Venning, Kuang said Nielsen had failed to comply with his obligations during his bankruptcy.
"He has continued to conduct business, he has not done the time so to speak," Kuang said.
Nielsen had retained the beneficial interest of two Queenstown properties since his bankruptcy, one of which was sold in 2011 for $4.8 million, the OA lawyer said.
More than 25 collapsed companies associated with Nielsen owed over $80 million and the personal debt in his bankruptcy was about $20 million, she said.
"This is a staggering amount of debt," she said. "If Mr Nielsen is discharged the Assignee is concerned that we're going to see more debt."
In response, Nielsen's lawyer Andrew Swan said the OA's evidence was "repetitive, speculative, irrelevant or unnecessary".
"He's done his time as a bankrupt, it's coming up four years now and he wants to be discharged immediately," Swan said. Justice Venning reserved his decision.