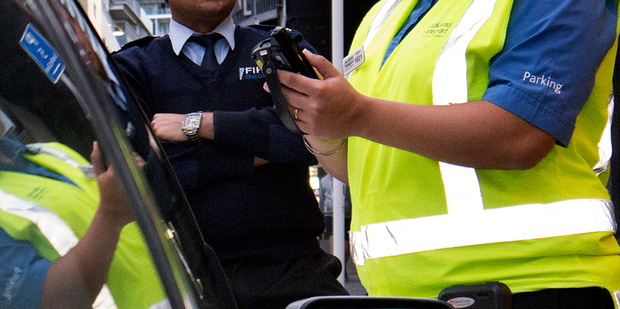 Auckland Transport's parking wardens are enjoying views of Takapuna Beach from the upstairs balcony of a building which was gifted by North Shore citizens for a public library.
Devonport-Takapuna Local Board member Joseph Bergin, who revealed the wardens' occupation of the former library building at a board meeting last week, said it was a criminal waste of a rare site.
"This is a spectacular building and has the only balcony with sea views in Takapuna, with all-day sunlight," he told the Herald.
"Parking enforcement have exclusive use of it and views which local cafes - and anyone - would die to have. It's almost criminal really."
Mr Bergin was concerned that although other types of council workers had been moved to the Smales Farm business park near the Northern Motorway, parking enforcement officers had stayed on.
Auckland Transport spokesman Mark Hannan confirmed 18 wardens used some of level one as a "drop-in point" while spending most of their day out on the streets.
Auckland Council rating records show the 664sq m property's capital value was $1.65 million in July 2011.
Board member and former North Shore deputy mayor Dianne Hale said the Shore Exhibition Centre proposal sought a three-year lease of the building and planned to convert it into a museum-standard public gallery. That could be at least two years away.