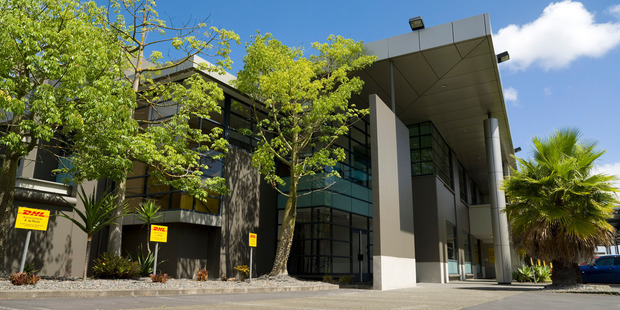 First-half distributable earnings in listed landlord Property For Industry fell on the back of a smaller real estate portfolio and shrinking rent roll.
Investors have also been warned that the annual dividend will drop from last year's 7.2c to 6.5c to 6.9c.
The business, with a new manager connected to McDougall Reidy and unlisted property business Direct Property Fund, suffered a distributable earnings fall from $8.03 million to $7.63 million in the latest half-year.
PFI has 49 properties with 90 tenants paying $30.2 million rent, down from 51 properties with 96 tenants and rent of $30.6 million a year earlier. (See the PFI table here.)
Two institutional investors welcomed the result with a new manager in place for nearly eight months.
Craig Tyson, OnePath's equity investment manager, praised manager PFIM and changes to the business after AMP Capital Investors sold out in January. "It looks like the new manager has made good leasing progress by improving the portfolio weighted average lease term to 4.5 years from 4.17 years at December 31 and improving portfolio occupancy to 96.1 per cent from 95.6 per cent," he said.
The leasing environment was tough so it was pleasing to see key portfolio metrics improve, he said, and the result was in line with expectations.
Shane Solly of Mint Asset Management also likes the changes. "The new team have moved quickly to deal with pending and future leasing risks. Management's positive outlook as to prospects for industrial property are supported by strong industrial property transactional evidence," Solly said.
In a monthly roundup of property stocks out on Friday, Forsyth Barr analyst Jeremy Simpson said PFI had a strong record of reliable performance.
"We do not expect any significant changes in strategic direction from the new manager other than a subtle refocusing to ensure the portfolio retains a core industrial focus.
"PFI's portfolio is diversified across major industrial precincts in Auckland and has defensive qualities although its portfolio is ageing and vacancy has slipped slightly over the past year to 96 per cent," Simpson said.
On January 20, a deal settled for AMP Capital Investors to sell PFI's management contract to PFIM.
PFI issued an outlook, saying earnings and dividends would continue to be impacted by the leasing of vacant properties and expiring leases and a change to the company's deductible capital expenditure profile.
PFI's most valuable property is DHL Supply Chain NZ's site in Mt Wellington, valued at $22.5 million and bringing in $1.9 million annual rent.