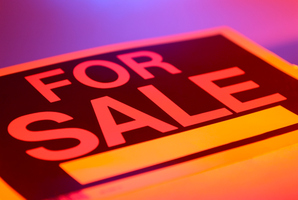 Two real estate agents and a real estate company have been censured after a client lost more than $70,000 because one of the agents failed to cross off 'GST inclusive' from a commercial property purchase contract.
In a decision released today, the Real Estate Agents Authority found Geoff Wyatt, Christopher Bayley and Bayley's Real Estate Ltd guilty of unsatisfactory conduct.
In March 2008 the complainant, named as Mr C, employed the Auckland real estate company to sell a multi-million dollar property.
The property was sold for just over $3.7 million in August 2008, but on the sale agreement, Mr Wyatt neglected to cross off the words "inclusive of GST".
In November, Mr C brought the error to Mr Wyatt's attention, who attempted to rectify the situation - however, the purchaser refused to have the agreement altered.
The error cost Mr C $76,178.
The authority said "the conduct of the Licensee clearly fell below the skill, care and competence expected of the Licensee under the Act.
"Further, the Licensee failed to act in accordance with his client's instructions."
The decision also said that as the Second Licensee, Mr Bayley failed to identify the mistake.
"Clearly the Second Licensee failed to read the sale and purchase agreement or misread the agreement in respect of how the issue of GST was to be treated in the sale and purchase agreement."
Mr Bayley has appealed the decision.
- APNZ