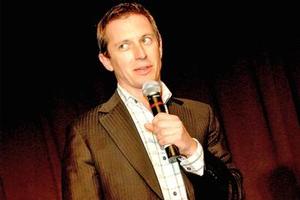 So that's what he's up to now.
We no longer have Rove McManus gracing our living rooms every Friday night but he's heading over to host the annual comedy gala on Friday April 23.
The gala showcases some of the talent from the NZ International Comedy Festival, which runs until May 16.
McManus will be joined by fellow Australian, foul-mouthed Chopper and Irish Australian Jimeoin, who can generate laughs through mere flinches of his eyebrows.
Other confirmed comedians at the gala include Wilson Dixon from Colorado, who is known for his laconic country songs and deadpan delivery, and Kiwi stalwarts Jeremy Corbett, Ben Hurley, Dai Henwood and Ewen Gilmour.
The show will screen later on TV3.