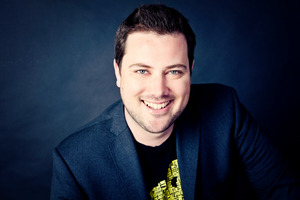 The book I love most is ... Seven Laws of Spiritual Success by Deepak Chopra. I've given it as a gift time and time again.
The book I'm reading right now is ... Cloud Atlas by David Mitchell. Of all the six stories within it, the one made up of letters from a young 1930s' composer to his lover has captured me the most so far.
The book I'd like to read next is ... It's Not About the Bike by Lance Armstrong. I should add that I had tremendous difficulty finding it at bookstores, but I believe it has been moved to the comedy section.
My favourite bookshop is ... Scorpio Books, Christchurch. I have fond memories of going in there with Mum when I was little and I still get books from her for Christmas with the little trademark silver sticker on the back.
The book that changed me is ... 1001 Jokes for Kids. It was a really tall, skinny, blue book with musty-smelling newsprint pages.
I used to carry it all around the place driving people crazy with continuous knock knock jokes (eg, "Boo." "Boo who?" "Don't cry, it's only me."). My jokes are better now. And original. Usually.
The book I wish I'd never read is ... I can barely muster the concentration to finish reading this questionnaire let alone a book I don't like.


• Clayton Carrick-Leslie is a Kiwi comedian. He is performing his solo show, Let's Be Honest, May 15-18, in the 21st NZ International Comedy Festival. Head to comedyfestival.co.nz for more info.