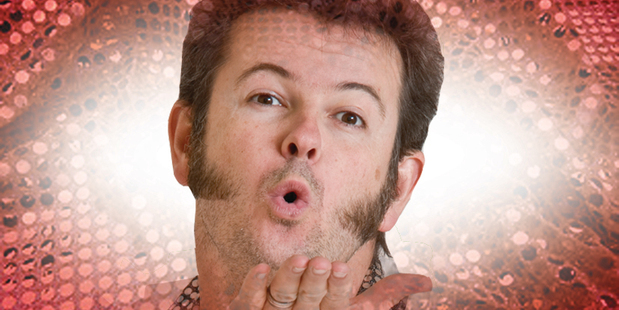 What sort of voice should we read your answers in?
Vance's voice - not quite smooth enough or deep enough to be a radio jock. But not far off.
Are you worried about how you'll come across in print?
I'm worried the print will rub off on my white suit.
Describe your show in 10 words or less:
Improvised musical majesty for those folk who love love.
Is there somewhere we can see your work online? If not, why?
www.vancefontaine.co.nz or google "Vance Fontaine", he's everywhere.
What does your mum think of what you do?
I think she's proud.
Eight minutes into your show, all going well, what should be happening?
I have no idea! Hopefully the audience will be laughing.
Where are you usually when ideas or jokes come to you?
Onstage in front of the audience as it happens. That's the magic of improvisation.
What's more important to have as a comedian, youth or wisdom? Discuss.
I have to say "wisdom" - at 40 you can't push for youth anymore.
Who's your comedy hero, and why?
I have nothing but the utmost admiration for stand-up comedians. They spend hours writing and perfecting their material. I just jump up and rock with what I've got.
Where and when: May 7-11, 7pm at Basement Theatre