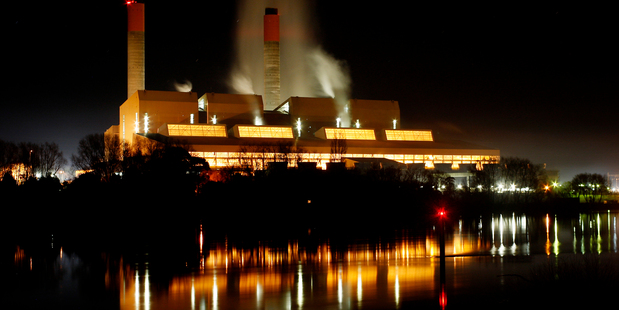 Energy: For Genesis Energy, ditching a long-term contract to import coal from Indonesia is worth taking a $19.2m financial results hit.
The decision - announced in January with the one-off cancellation cost disclosed yesterday - comes as the state-owned company moves away from coal generation.
Huntly, which is still New Zealand's largest power station, is currently able to run two of its four original coal/gas units and two gas-only units. One of the older dual units is in long-term storage; the other will be permanently retired.
"We just don't need coal from Indonesia anymore," Genesis Energy public affairs manager Richard Gordon explained. "We were able to reduce deliveries over the last couple of years and defer deliveries and then we came to the point where we just don't need that much coal."
In the six months to December 2013, Genesis burned 85 per cent less coal than it did in the same period in the previous year, dropping from 4.4PJ to just 0.6PJ.
For now, Genesis Energy will supply Huntly's remaining coal needs with its own stockpiles and an extended contract with Solid Energy that will last until June 2017.
The electricity market in New Zealand is well-supplied at the moment, Gordon said - and while renewable energy stations are expensive to build, they're relatively cheap to run.
That, plus rising fuel costs and the need to pay for emissions, led to the partial wind-down at Huntly.
"We're thinking strategically about the plant and taking long-term views of its operation."
Like what you see? For weekly Element news sign up to our newsletter.
We're also on Facebook and Twitter.