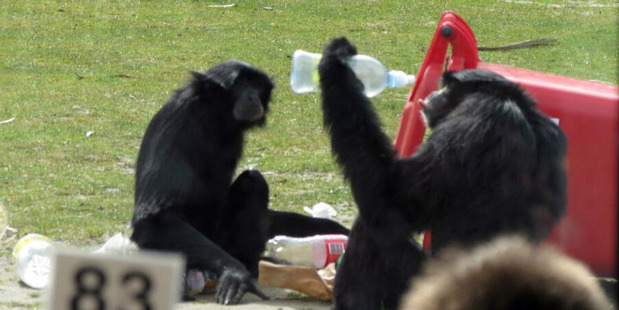 Three apes startled hundreds of visitors to a Christchurch wildlife park yesterday when they escaped from their enclosure.
Adult male gibbon Oscar, aged in his teens, inspired young males Jasper and Sian to take a walk on the wild side.
"He managed to swim across a moat area, which is highly unusual for a gibbon," said Orana Park zoological manager Rob Hall. "They just do not enjoy water at all.
"But this little fella felt today was a good day for it and he managed to cross, which then excited the two young fellas. They dropped from a rope, from an extremely high height, to try to join him."
Visitors were taken to safe, enclosed areas in the park.
"That was quite concerning but we managed to get everybody safely back to the enclosure without too much trouble," said Hall.
"All necessary safety action was taken with the public - visitors and staff, so nobody was in any danger during that time."
The ape escape lasted slightly over an hour.