A unique quick-fire demolition of the eight-storey URS House in Christchurch. The building owners have chosen to demolish it rather than repair, and they are managing the demolition works privately. That work plan will see the former office block leveled in under 48 hours by two separate crews using two high-reach excavators.
Latest NZH Video
Jacinda Ardern speaks at the 'Let's Talk to Labour' youth event.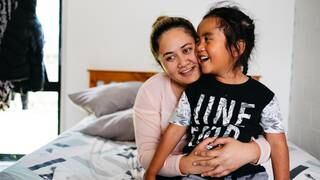 19 Aug, 2017 3:54pm
2 minutes to read
Exclusive: Compelling documentary challenges stereotypes around young mothers.
Protesters marching on Dunedin Hospital have forced Prime Minister Bill English and his entourage out a side door this afternoon. Source: ODT