Small businesses often under-insure because of lack of risk-awareness.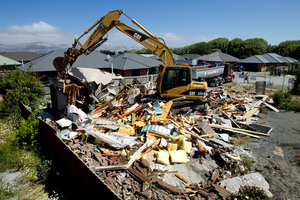 How does an SME go about getting the insurance it needs?
Small businesses should get advice on their insurance cover from a broker as most of the insurance they will need is not sold directly. If you're talking to a broker, also ask what fees or commission they get, so there is transparency regarding the product they recommend to you.
Don't be afraid to ask "Am I covered for this or not?" You don't want surprises later. If unsure of the liabilities or actual exposure your business faces, you may want to consider getting legal advice.
Where do businesses cut corners on insurance?
Rather than cut corners, small business are generally unaware of the risks they face. The following check-list includes many of the insurances a business will need:
•material damage to property, including assets, buildings, plant and equipment
•business interruption, covering gross profit, wages and redundancy payments along with the additional costs for reinstating records or loss of rents
•directors and officers of the company and any wrongful acts they may commit including any legal defence costs
•public and product liability to cover legal liability to pay compensation to third parties for personal injury or damage to their property and costs of investigating and defending claims or prosecution
•employers' liability to cover claims made by employees for injuries or illness suffered at work that are not covered by ACC
•statutory liability to cover fines and legal costs incurred for breaches of statutory regulations
•motor, to cover any vehicles your company owns
•travel, to cover domestic and international travel flight disruptions, lost property or health issues that arise while overseas.
Where businesses do cut corners, it is usually regarding cover for buildings or assets, thinking they might get away with a lower premium by under-insuring.
Is it just a matter of getting insurance cover to protect your business in a time of disaster?
No. Insurance is vital, but it's only one aspect of risk management. Small businesses should ensure buildings have a fire sprinkler system and avoid occupying premises that are earthquake-prone. The experience in Canterbury was that earthquake-prone buildings with relatively minor damage were "red-stickered".
Also have a contingency plan in place if you need to move to other premises.
What are some of the lessons from Canterbury?
Canterbury has taught everyone that business interruption coverage needs to be carefully thought about. Many businesses took this out for six or 12 months with coverage triggered from the date the earthquake occurred. Canterbury had over 11,000 shakes in two years preventing rebuilds, so consider having a longer coverage period.
Has Canterbury brought about policy changes?
As a result of the Canterbury earthquakes, insurers now look far more closely at the earthquake rating of a building and the ground the building is on. Earthquake prone buildings built on soft soil or reclaimed land will attract higher premiums and some insurers will not provide full replacement cover for older buildings.
Tim Grafton is chief executive of the Insurance Council.