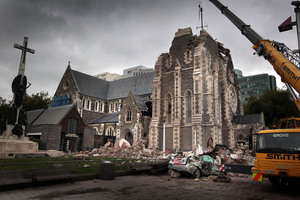 Christchurch residents will get the chance to let their hair down and enjoy a night without any worries.
The Rebuild Christchurch Foundation is hosting a "Whinging and Carping Party" in New Brighton next Saturday.
Chairwoman Anthea Livingstone says it's timely to have such an event.
"A lot of people in Christchurch have a lot to complain about at the moment, because a lot of people have been through some really hard times.
"What we're saying to people is come, bring your whinges and your moans, write it down on a piece of paper, pop it in the worry box, leave your worries at the door and come and just have a good time.''
Anthea Livingstone says it is BYO, with a $5 fee to cover the hiring of the hall and it is restricted to those over 18-years-old.