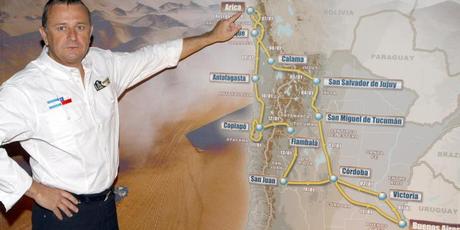 PARIS - Organisers have unveiled the route for next year's Dakar Rally, which will start and finish in Buenos Aires and includes a journey through Chile.
The race's 33rd edition will be held in South America for the third year, after terrorist threats moved the race in 2009 from its traditional route through the Saharan Desert in Northern Africa.
The Jan. 1-16 race will take competitors westward from Buenos Aires across Argentina and into Chile on a course taking them near the borders of Peru and Bolivia.
Drivers will reach the coastal city of Arica in Chile at the rally's halfway point on Jan. 7.
After a day of rest, racers will continue down the Chilean coastline and back across Argentina, returning to Buenos Aires for the finish.
- AP