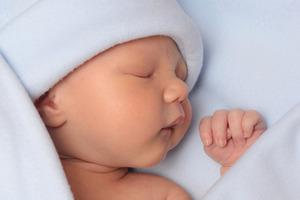 A baby girl was forced to live hidden in the boot of her mother's car for as long as two years in a case that has appalled France and that investigators say "defies the imagination".
Mechanics carrying out repairs on a Peugeot 307 in Terrasson-Lavilledieu in the Dordogne were alerted to the child's presence after hearing "strange noises that sounded like moans".
The 45-year-old mother, a Portuguese woman named only as Rose-Marie, claimed that the noises came from toys. But the mechanics insisted on opening the boot and were horrified to discover a small, dehydrated and apparently feverish child lying naked in its own excrement.
The mechanic who found the girl, Guillaume Iguacel, said yesterday that he was still in shock from the discovery.
Iguacel said the mother appeared to have little concern for the girl. Paramedics were called and she was taken to hospital. Her parents have been charged with child abuse and neglect. Social services have removed their three other children - a 4-year-old girl and two boys aged 9 and 10.
The mother said that she had kept the child's existence from her husband, an unemployed builder, also Portuguese, who police were unable to question at first because he was drunk. The mother said she gave birth alone and then hid the baby in the boot. It has no birth certificate and apparently no name.
Prosecutor Jean-Pierre Laffite said the girl's height, weight and mental development did not conform to her age, estimated to be between 15 and 23 months. She cannot speak.
Shocked neighbours in the couple's village said they had no reason to suspect a hidden child. Other neighbours said the mother often used cardboard to cover the car.