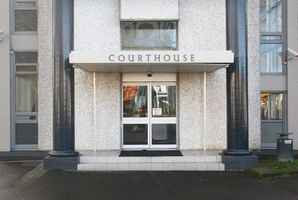 The case against a 38-year-old Marton man accused of two indecent acts with a 9-year-old boy has been thrown out.
Richard James Parkinson, who was on trial this week in Wanganui District Court, has been discharged without conviction by Judge David Cameron following an application by his lawyer, Peter Brosnahan, to have the case dismissed because of "obvious inconsistencies" in the complainant's evidence.
In his interview with a Child, Youth and Family social worker shortly after the alleged offending between August 1 and September 20 in 2011, the boy claimed Parkinson paid for his membership to online video games in return for allowing the indecent acts to occur.
But under cross-examination on Tuesday, the boy, who is now 11, described being rewarded with memberships to Club Penguin and Moshi Monsters for stacking firewood at Parkinson's home.
When pressed, he remembered it was another online game, Wizard101, which Parkinson had funded in return for the indecent acts, but he did not respond to a number of questions regarding the details of those alleged offences.
The boy agreed with Mr Brosnahan that his uncle, who had argued with Parkinson over money matters, was pressuring him to say something bad about Parkinson.
However, the boy was adamant the described offences had occurred, indeed, more than twice.
Accordingly, the Crown opposed the application to dismiss the case, and wanted the jury to decide whether Parkinson was guilty or not.
But Judge Cameron said any conviction on the basis of the "manifestly unreliable" evidence jurors had heard would be "unsafe".
He ruled yesterday that Parkinson be discharged, thus acquitting him of two counts of an indecent act with a child.
For more articles from this region, go to Wanganui Chronicle