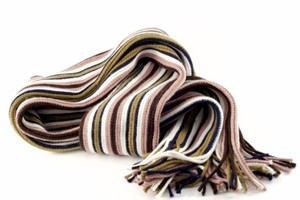 Christmas is often a time of indulgence so MNN encourages people to take a moment and consider some of the ways that you can reduce the impact your festive season has on the environment. Here are 13 ways to treat friends and family to green gifts this Christmas; whether it's wrapping a gift in a scarf instead of wrapping paper or giving to charity, there's bound to be one suggestion that you can try this year.
Job vacancy: Inadvertent translator
If you have ever filled in a reCAPTCHA form online to identify that you are human and not a computer; you have inadvertently contributed to the digitisation of a book. One of the creators of CAPTCHA and reCAPTCHA gives a great speech about his latest project, which will take advantage of the millions of internet users to translate the internet into many major languages. This project is called Duolingo and offers the chance to learn a language and translate the internet simultaneously.
Don't forget to water the roof
Green roofs - rooftops planted with grasses and flowers - are aesthetically pleasing and functional additions to modern architecture. These environmentally beneficial roofs help offices and other buildings blend in with nature while also keeping their interiors cool. Green roofs are appearing throughout Japan and Inhabitat has picked nine of their favourites.