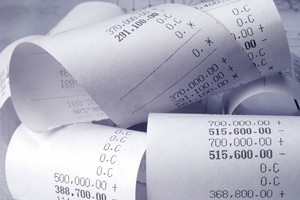 Although small, the number of paper receipts issued daily in shops and cafés adds up significantly. To acknowledge this, retailers in the United States are starting to email receipts to their customers' computers and smartphones instead of printing them a paper copy.
Touch screens may still seem fresh and exciting to many smartphone users, but developers of computer technology have already stormed ahead with plans to augment the experience even further. Tixels, or tactile pixels, in development by Senseg in Sweden, offer users the opportunity to feel different textures through their touch screen.
Love it, or hate it, Facebook is responsible for bringing people together online. A former Israeli diplomat, Uri Savir, has created a Facebook page at www.facebook.com/yalaYL with the aim of fostering peace between the Young Leaders of the Middle East. Dialogue is encouraged, not just about achieving peace, but simply about life for young people in Israel, Palestine, Egypt, Jordan, Morocco and more.