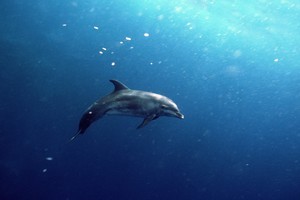 Dolphins are incredibly smart, and to a degree certain people can understand and communicate with them - in our language. Marine expert Denise Herzing is developing a new language called CHAT that will hopefully serve as a linguistic compromise and facilitate communication with the intelligent mammals, a sort of Esperanto of the interspecies kind.
Dolphins are not the only ones that would prefer their own language over English. Lingodroid robots in Australia have been developing their own bot-language to describe their location or give directions. Once the robots have got communication between themselves sorted out, they may decide to have a little chat with their human creators.
Language would be a far less interesting field if all expressions were literal instead of figurative, and the importance of the nuanced meanings present in metaphors has not been lost on IARPA. IARPA is a spy research agency which believes the metaphors used in different languages reveal significant information about the speaker's world views. The Metaphor Program is using this concept to tap into different cultures' ideologies through linguistics.