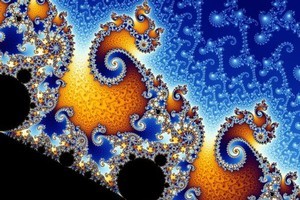 Richard Taylor, an Oregon-based researcher, is working on fractal eye implants that may effectively restore sight to some sufferers of blindness. For people with macular degeneration, an implant communicates information to the neurons of the eye. Taylor's proposed fractal implant will start as a nano-sized material that will form fractal shapes over time and then be implanted into the patient's eye.
Scientists have developed living heart muscle tissue that can be applied to the heart in strips to repair the damage that follows a heart attack. The patches of protein are engineered from stem cells and they promote growth and repair of the organ itself.
If candy floss wasn't already a symbol of all things lovely (tooth decay aside), here's an innovation in treating wounds that looks a lot like that sweet, pink snack; you just wouldn't want to get the two mixed up.
The material, developed by Missouri Science and Technology, is made from glass fibres and melts into a wound, boosting blood vessel healing time.