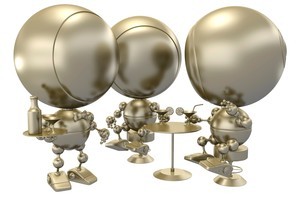 Humanoid robot torsos could be on the assembly line in the near future. And what will they be building - more robots to expand their empire? Not quite, but they might be put to use manufacturing electronics. They are also lightweight and safe enough to work alongside humans.
You could receive the KIS of life the next time you are put under general anaesthetic. The Kepler Intubation System is a robotic technology that may ease the intubation process used to keep a patient's airways open when under general anaesthetic.
If you want to avoid ever being fallen on by a clumsy robot then experiments being conducted by Benjamin Stephens will be reassuring. Robots are able to mimic a wide range of human movements but maintaining balance when knocked is not normally their speciality. SARCOS is a humanoid robot that can not only reduce its risk of falling over but can also do a rudimentary sort of jig.