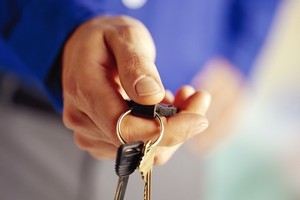 For a large proportion of the year, millions of privately owned cars sit idle. Companies such as Buzzcar, Getaround and Zipcar haven taken advantage of this window of opportunity by implementing car-sharing schemes. As these companies evolve, the hope is for all cars to become shared cars, rather than the company needing to support specific fleets.
Look out farm labourers - you could lose your jobs to intelligent robots. Scientists in Israel are developing agricultural robots to harvest fruit and vegetables. They will also have the ability to learn from their mistakes to improve their farming practices. A key benefit of the robots is that they will suffer no health risks resulting from exposure to pesticides and sprays.
Many espouse the values of adopting a green lifestyle, but what about planning for a green burial? Although many prefer not to think about this chapter of life, if you hope to be "green to the grave" then the eco-caskets designed by Natural Legacy are one solution. The coffins are made from organic, biodegradable wool and retail for less than their conventional wooden counterparts.