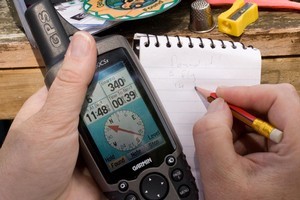 Technology and computers can be strong rivals to traditional outdoor pursuits. A solution lies in geocaching: a family-friendly activity combining technological know-how with some quality time outdoors. With a GPS-capable device anyone can embark on this global treasure hunt, log their findings online and take away a souvenir from inside the cache - provided you replace it with something of equal or greater value.
"Forever alone", but don't want anyone to know about it? Cloud Girlfriend is a new online system due to launch soon that creates a dream girl who will communicate with you on your various social networks. Basically, you describe your ideal lady-friend to Cloud Girlfriend and the next thing you know a fictitious, digital girlfriend will be posting sweet-nothings on your Facebook wall.
A new development in mine detection has arrived in the form of turmeric, a spice better known for its use in curries. Its molecule curcumin has light-emitting properties that can help with the detection of explosives such as TNT.
Another person interested in finding mines is Mati Karmin. This artist recycles sea mines found on Naissaar Island in the Gulf of Finland and creates tantalisingly dangerous looking furniture pieces.