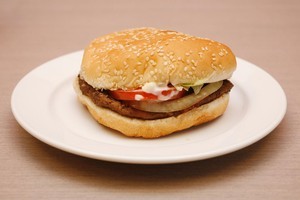 America is not the only country seeking to redress the issues it has with healthy eating. But when partisan politics is causing people to bite off their Big Mac to spite their waist, the approach needs to change. The world is trending towards a meat-free, fibre-rich diet and apparently this is only adding fuel to political debates.
It may seem like more and more people are adopting an ascetic lifestyle, but in reality they're waking up to the benefits not just of a more discerning approach to eating but also to living. Previously I have mentioned the downsizing trend in living spaces, and here are 11 of the most picturesque small green homes. While the environmental benefits are clear, this minimalistic way of living can profoundly improve the quality of life for its inhabitants.
New Zealand has a clean and green reputation but we are also a very young nation - we could easily migrate away from this global image. The change might start with a park converting into a car park and end with New Zealand being just another concrete jungle. Even now, where are all the public fruit trees? Many spaces here are preserved as parks, but their benefits could be enhanced if they were public orchards. In Los Angeles, small "gumball" machines are popping up selling seed bombs for 50c to encourage a little bit of casual guerilla gardening.