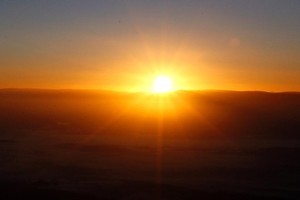 Rarely can you both discover, and order à la carte, a new species of reptile, but such was the case for scientists Ngo Van Tri and Doctor Lee Grismer in Vietnam. A new species of lizard, all of which are female and direct clones of their mothers, has been discovered on the menu in several remote villages in southern Vietnam.
The thinning of the ozone layer is causing our big ocean friends the whales to develop severe cases of sunburn. While other animals have developed habits of hiding in the shade, this is not something whales can do, and there just isn't enough sunscreen to go around.
And while whales may be unfortunately getting too much of a good thing, inmates in Russia are not getting enough of their Vitamin D from the sun. Butyrka prison in Moscow will have tanning beds in place by the end of the year with the aim of reducing many of the widespread illnesses from which the inmates are suffering.