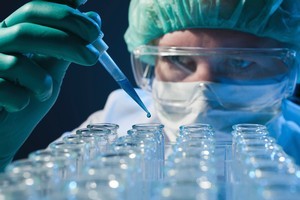 As winter moves into spring you might be thinking about planting a few herbs and flowers in the garden. On the other hand, it's a very different story for scientists in the United States who are working on growing livers from human cell seeds.
The last place you want to feel dizzy is probably at a high altitude, and an implant has been developed that might assist the millions of people with balance-related illnesses. It's a cochlear implant which offsets the symptoms of an attack of vertigo.
Sometimes you need to be discerning as a green consumer, as this new toilet paper in America shows. The tubeless design will save Americans throwing out 17 billion tubes each year.
However, the new range includes no recycled paper content. Still, this shows how little things can add up.
Love to crack open a cold one on a summer afternoon? It might be one thing to make sure the glass bottle winds up in the recycling bin when you're done, but Jenna Woginrich suggests home-brewing your beer to make sure the environment will thank you, too.