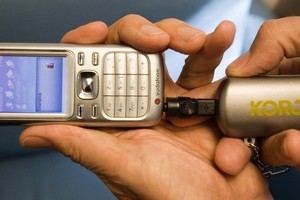 If ideas are the seeds of great inventions, you cannot fault Patrick Hyland's concept for a cellphone powered by heat. The Nokia E-Cu looks like a small brick of barren earth, but its surface is actually made up of heat traps that power an internal thermogenerator.
They say to make love, not war. But if you must be involved in the latter, you probably want body armour that's tougher than Kevlar and lighter than air - well, nearly. Protect your body with thousands of luminous nanospheres, the stiffest organic material ever created.
If your love for great feats of recycling is only surpassed by your love for beautiful photography then these pictures of repurposed boat sheds on Holy Island are for you.
The practical, utilitarian structures are constructed from old fishing boats flipped over.
Everyone wants to go green, but does it make money? Some suggestions for people wanting to start down a career path as a modern-day eco-trepreneur can be found on this site which reveals which green businesses are booming!