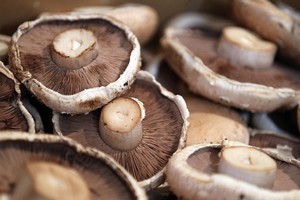 Have you ever reused any of the Styrofoam packaging that your beloved wide-screen TV, computer equipment or glassware arrived in? Or is it usually destined for the rubbish? Eben Bayer is the co-inventor of a new packaging material grown from mushrooms which will nourish your soil if you throw it into your garden when you're finished!
Forget polygraph lie-detectors for sourcing the truth. Studies have shown that if you want to spot a sneak, ask them to draw the story about which you think they are fibbing. Liars are apparently much worse at sketching their scenarios than spinning yarns.
Are you pleased the may-nay's out after all the moo-yoo we've had lately? Do you have no idea what that means? If so, you're not alone because only around 800 people actually speak the language Koro from which the words may-nay (sun) and moo-yoo (rain) come from.
Koro is the most recent "new" language discovered by linguists, but it may already be an endangered language.
Christmas is just around the corner, but is it possible that this year the festivities will be a little less jolly? A group of German Catholics are proposing the banning of Santa Claus on the grounds that he is simply an agent for the commercialised hype that Christmas is today. Who will throw out the sweets at the Christmas parade now?