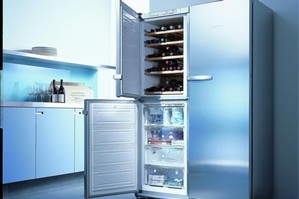 Sometimes the chapter titles on a DVD just aren't very helpful when you're trying to find a favourite scene. But, if you can remember it was the bit that had you in stitches, your new EEG monitoring headband should be able to pick up on your emotions and find the scene you mean!
From the air, most cities look fairly similar - speckled with rooftops of various sizes and colours. But those days may be numbered; instead, the future of landscaping may be homes which blend seamlessly into the rolling hills. Deca architecture's aloni is a stunning example of a seamless transition from land to living.
From under the mountain to under the sea - a Maldives hotel is now renting out a bridal suite under the ocean for the wealthy romantics in the world.
Like something straight out of an adolescent nightmare, it may now be possible for perfect strangers to x-ray through your car and your clothes. Z Backscatter vans are equipped with technology that can potentially photograph you nude, all in the name of security.
Finally, if you thought sound waves were something that you listened to, you may need to revise what you thought you knew about physics. Developments are under way to refrigerate your ice-creams and gelatos with sound waves instead of pressurised gas, which benefits both the environment and our safety.