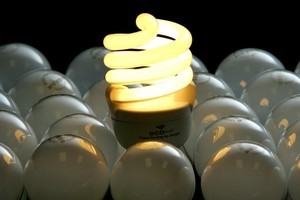 In winter, power bills can bring some unwelcome surprises. But what if they were actually in the negative and you were producing energy rather than consuming it, like in this "ultra efficient" home in Denmark.
The thought of cars and pedestrians intermingling probably fills you with dread but the people of Copenhagen have been doing it successfully for years - and it just keeps improving. This video shows how people are reclaiming the streets and simultaneously rejuvenating the environment.
Robots have been repeatedly depicted in movies as dangerously capable of developing their own intelligence and yet science has not quite made this fabled A.I. a reality. But signs indicate this is changing as a computer-simulated life form evolves intelligence.
And here's a short and...not so sweet link to a VW Beetle powered by human waste. The idea is to publicise greener alternatives to fuel.