Automatic stopping system takes action to avoid city crashes if the driver doesn't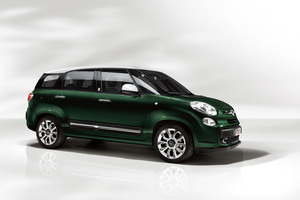 Fiat has won the EuroNCAP Advanced award for its new "city brake control", which detects the presence of vehicles or obstacles in front of the car and automatically applies the brakes to avoid the collision or to reduce its consequences if the driver fails to do so.
City brake control is an option on the Fiat Panda, and the new Fiat 500L which is to arrive in New Zealand next year.
The city brake control system was designed to provide assistance in city traffic, and is on when the car is moving at a speed from 5km/h to 30km/h.
It is activated whenever the engine is started, but can be switched off and on as the driver prefers.
It uses a "light detection and ranging" laser sensor on the upper part of the windscreen to interface with the electronic stability control system.
Depending on certain parameters - such as the condition of the road surface, vehicle dynamics and trajectories, position of obstacles and the condition of the tyres - the system can avoid or mitigate the consequences of a collision.
The device integrates three functions - automatic emergency braking (AEB), prefill and brake assist.
While respecting the wishes of the driver who remains in full control of the car, the AEB activates emergency braking when a collision appears inevitable and the driver fails to react, thereby anticipating his or her reaction.
The "prefill"function instead prefills the braking system to provide a quicker response both when automatic emergency braking system cuts in and the driver brakes.
Brake assist recognises emergency situations, and if the collision becomes imminent the system makes hydraulic brake assist function more sensitive.
This means the braking pressure is boosted to provide a shorter braking distance.
The EuroNCAP award has been presented since 2010 to carmakers who equip their cars with new safety systems which guarantee benefits for road users.