Incentives would help encourage drivers to take ageing machines off roads, says MTA.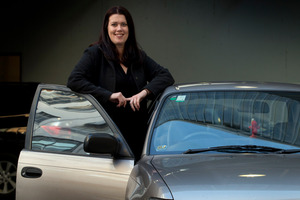 The average age of a car in New Zealand is almost 14 years, but motor groups say people are putting themselves at risk by hanging on to their old vehicles.
The habit is also increasing the size of the national car fleet - more than one in two Kiwis have a car.
The Motor Trade Association said cars registered in 1996 are the most common - a factor that has been unchanged since 2004 - because there was a flood of imported cars registered about then.
Because most of these cars are still being used, they've skewed the age of the national passenger car fleet to being an average of 13.8 years - considered old by world standards.
Automobile Association motoring advice manager Andrew Bayliss said vehicles registered earlier than 2000 didn't have today's safety features such as airbags or stability control.
"There is more risk of having an accident [driving an older car] and in the risk of having an accident, the structure of the car is not as good as a modern car so there's more risk of injury."
Mr Bayliss said the AA recommended that people bought new cars and left their older vehicles off the road.
"You can now buy a brand new car with a five-star crash test rating for well under $20,000. That might be out of a lot of people's reach but it's still well within the reach of some people too."
Older cars will also have to get a warrant of fitness every six months instead of annually or triennially when new legislation is brought in next year.
The Motor Trade Association said because older vehicles usually had a low market value, owners tended to put off servicing and deferred repairs as the costs were often more than the vehicle was worth.
And because those cars were used regularly they increased the overall safety risk to owners and other road users while also having a detrimental effect on air quality.
The association said some owners got trapped with low value, poorly performing vehicles and did not have the means to trade up to a better quality vehicle.
But for others, there was a reluctance to let go of what is seen as a functioning device, irrespective of the real costs involved in retaining it.
Spokesman Ian Stronach said people seemed to have an enduring relationship with older cars and kept them as long as they were still going.
"New Zealanders are renowned for their ingenuity and ability to make do with equipment and facilities that in other countries would be regarded as being well past its use-by date," he said.
Helping New Zealanders overcome ingrained attitudes towards perceived value and risks around older, high mileage vehicles would need to be a priority for a safe driving environment in the future.
Mr Stronach said some New Zealanders would benefit from a scrapping incentive programme.

Perfectly happy with a golden oldie
Sarah Lawrence's car is so old it doesn't have electric windows; once, her 13-year-old son's friend didn't know how to put the window down.
Her Toyota Corolla is 17 years old, but Ms Lawrence says she loves her car, gets it serviced regularly and has no plans to trade it in.
"I'm happy just to drive it into the ground, to be honest, but she's still going strong."
The fact that it doesn't have the latest safety features, such as airbags, is something she doesn't really think about because she spends most of her time stuck in traffic or pottering around Auckland.
"If you have a really bad crash, those new security features might help. But I don't drive long distances much," she said. "If I could afford it, I would have all the security features I possibly could."
Ms Lawrence, 40, bought her car at the Ellerslie Car Fair in 2007 for $4500 with only 80,000km on the clock.
She took her friend's husband along to help her pick a model.
"I was thinking about getting a Volkswagen or something and he said, 'Just get a Toyota Corolla, it'll go forever'."