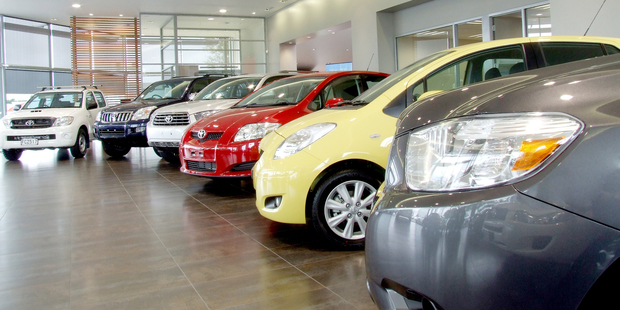 Car dealerships have continued their strong start to the year, with almost 1000 more new vehicles registered last month than a year ago.
The latest Motor Industry Association (MIA) statistics show 9,505 new vehicles were registered in March, an 11.5 per cent jump on 8,528 last year.
Commercial vehicle registrations of 2,705 were 33.3 per cent up on 12 months ago and were the strongest March sales volumes since 1985.
The number of passenger car registrations rose by 4.6 per cent to 6,800, which was the third best monthly passenger car sales since 1990.
"This result shows the new vehicle market remains strong, consistent with levels of sales pre the global financial crisis," said David Crawford, head of the MIA.
"Commercial vehicle registrations continue to perform at levels last seen in the mid 1980's."
The figures are also a jump on February, when a total of 7,946 new vehicles were registered, 10.6 per cent more than the same month last year.
Liam Keatley, new vehicle manager at Manukau Toyota, said retail sales were not particularly impressive right now.
The majority of sales were probably being made by national-level dealerships to large fleet and rental companies, he said.
"Last year was a bit of a struggle and it's slowly starting to come right. I'd say there might be a blast in fleet sales going on."
Keatley said the Christchurch rebuild would be contributing to the pick up in commercial vehicle sales as well and that would continue in the months ahead.
Toyota kept its spot as the market leader in March with 19.4 per cent of total registrations - 1,202 passenger cars and 643 commercials - down from 18.4 per cent the previous month.
Ford was next in line with 928 new vehicle registrations, and Holden third with 904 registrations.
New Zealand's best-selling passenger car last month was the Toyota Corolla, with 429 registrations.
It was followed by the Suzuki Swift with 312 and the Holden Captiva with 220.
The Toyota Hilux was the top selling commercial vehicle with 389 registrations, ahead of the Ford Ranger with 368 and Nissan Navara with 300.