David Linklater reveals the motor noter's secrets and decodes car test jargon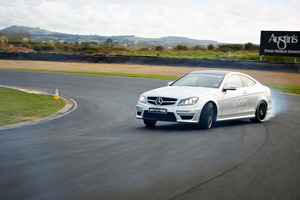 So, you want to be a motoring writer?
You probably think it's all fast cars and launch events in awesome locations. Actually, there's quite a lot of that; car writers are a very lucky bunch. The really hard bit is stringing together a coherent series of sentences under severe deadline pressure, to produce a story that real people will actually enjoy reading.
You might have noticed that automotive journalism is not merely technical writing. Yes, you must inform.
But as Alexander Pope once said, you must also entertain. Throwing in a few literary references doesn't hurt either; makes you seem quite sophisticated and clever. Not at all pretentious.
Ahem.
Anyway, in order to make that colourful, entertaining prose flow through the keyboard, you might have noticed that motoring writers have their own distinctive language. Their own bespoke phraseology. You might think that's simply another way of saying car writers thrive on lazy cliches, but that's absolutely not the case.
In fact, such phrases speed up the transition of experience and analysis into beautiful prose. It's something we want to share with all aspiring motoring writers: so below, we publish the twenty most used phrases in motoring journalism, with their true meanings.
So you want to be a motoring writer?
Simply construct a story from rearranging the list below. In no time at all, you will have 500 words of highly polished prose that will instantly establish your credentials as an automotive critic.
"There is some understeer at the limit
What it means: All cars understeer if you drive much too fast into a tight corner. That's what I did.
"The rear breaks loose under power when you're pressing on
What it means: I read in the press kit that this model is rear-drive. That scares me a bit.
"The ride is superior on the smaller wheel-and-tyre combination
What it means: My specialist subject is the bleeding obvious.
"The cabin is ergonomically excellent"
I found it really easy to plug my iPod into the stereo system.
"The cabin ergonomics are flawed"
"I could not find the port to plug my iPod into the stereo system.
"This is an under-rated car"
What it means: I recommended one of these to my Gran and now she can't seem to sell it.
"It's a very easy car to live with"
What it means: I left it parked at the airport for three days.
"The steering lacks feel"
What it means: This car has electric power steering. So it is a modern car.
"We decided to really put this vehicle to the test"
What it means: I was moving house and borrowed a van. Now I have to write about it.
"Interior packaging is excellent"
What it means: I was able to fit that large piece of furniture I purchased into the back.
"Poor packaging lets the interior down"
What it means: I could not figure out how to fold the seats down. I could not be bothered reading the manual like an owner would do.
"This car has an undeniable cool factor"
What it means: I felt compelled to drive down Ponsonby Road several times and show off.
"This car suffers from image issues"
What it means: When I drove down Ponsonby Road, people laughed at me.
"Supercar performance in a practical package"
What it means: I have never driven a proper supercar.
"During the official launch programme, we really stretched the car's legs around Hampton Downs"
What it means: I drove badly around a racetrack, accompanied by an instructor who yelled at me.
"Excellent value in the premium segment"
What it means: Being a journalist I cannot imagine having this much money to spend on a car. I suppose some people must, though.
"Unnamed sources have told us"
What it means: I read it on the internet.
"Details of this eagerly awaited model will be released next week"
What it means: We're really hoping somebody from the PR department will send us a nice picture because we still have half a page to fill.
"In an exclusive interview"
What it means: We had dinner with people from the car company and a whole lot of other journalists. I recorded the conversation and wrote the interesting bits down.
"Surprisingly thirsty"
What it means: I was asked to put fuel in the test car before returning the vehicle to its rightful owners. I had never realised fuel was so expensive.