Galaxy of Cars show is this Sunday.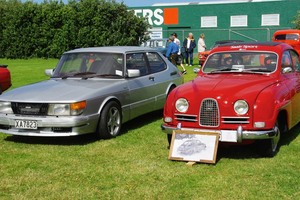 Sorry, Driven readers - we put you crook in last Saturday's edition by jumping the gun on the popular Galaxy of Cars event.
Unable to contain our excitement about the huge event that attracts thousands to Western Springs Stadium once a year, we told you it was taking place last Sunday. This was incorrect, it actually runs this Sunday (February 24).
The New Lynn Lions have been holding the classic and vintage car show for 15 years, raising money for a different charity each year. This year, the Lions (and old cars and old car parts) are at Western Springs Stadium from 10am this Sunday with all profits going to Kids with Arthritis.
"It is a great show and a day out for all the family. There will be over 800 great show cars from just out of the shed to totally restored," says Noel Mountjoy, of Lions New Lynn. "It's also a great swap-meet for enthusiasts to find those difficult parts."
Tickets for kids will be $5, adults $12.