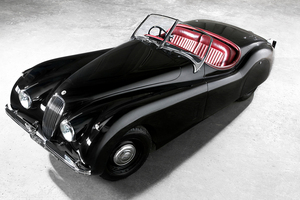 For New Zealand classic car fans there's no better place to admire stunning restorations than at the Intermarque Concours d'Elegance.
It's been running for 40 years and is a fixture on the Ellerslie Racecourse calendar.
This Sunday there'll be one of the biggest turnouts yet, promise organisers, with latest models on display from many of the top marques still on sale as well as the gorgeous classics that car club members always present.
A massive 800 vehicles are expected, with around 80 clubs contributing to Concours.
This year's host is the Early Holden Club of Auckland, which was founded in 1983. Eligible models were originally the Holden 48-215 (commonly referred to as the FX) through to the HR series which ran from 1966 until early 1968. The model range was later expanded to include the HK/HT/HG series (1968- 1971) and then later again to its current configuration, i.e.
all Holdens (of Australian design origin) up to the 1985 WB models.
So, sorry folks, no Commodores, Geminis or Camiras, though Toranas are also eligible to join.
The battle of the waxes is always interesting - some past winners have spent up to half a million dollars on their restorations, finishing up with cars in far better nick than they left the factory in.
The MG Car Club launched the Intermarque Concours d'Elegance at Cornwall Park, as a competition between car clubs,
MG was the first winner of the Interclub Challenge Shield with honours also going to Alvis, Studebaker, Jowett, Riley, and Citroen Car Clubs.
Intermarque Concours d'Elegance and Driven have five pairs of tickets to give away for this weekend's event. To enter, email driven@apn.co.nz and name one club that took part in that first event.