Results show group made $2bn last year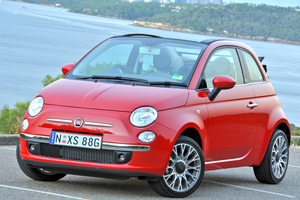 Chrysler Group has reported preliminary net income of US$1.7 billion ($2 billion) for 2012, up from net income of US$183 million a year ago, exceeding expectations for the company.
The results are even more impressive after the $551 million loss on extinguishment of debt that the company announced in the second quarter of 2011.
"While we are pleased to have achieved strong financial results in 2012, the enterprise we are crafting is not complete," Chrysler Group LLC chairman and chief executive Sergio Marchionne said.
"The goals we've set for the year ahead reflect a common desire by everyone from leadership to the shop floor to succeed and sustain the power of the house we are building. Our aim is meaningful, but it is not complicated, and only a preoccupation with quality can achieve it. We pause for a moment to enjoy our accomplishments, but we will not stop. Our continued achievement relies upon maintaining a humble spirit and an intense focus on the integrity of our work. And so we press on."
For the fourth quarter, net income was US$378 million on revenue of US$17.2 billion, up 68 per cent from US$225 million a year earlier. For the year, the company reported revenue of US$65.8 billion, an increase of 20 per cent from a year ago, primarily because of higher vehicle shipments.
The increase resulted from continuing strong sales and pricing, partially offset by an increase in the proportion of sales from passenger cars, including the Dodge Dart and Fiat 500, versus trucks and SUVs.
In New Zealand, the distribution of the Chrysler brand looks to be moving to the newly formed company Fiat Chrysler NZ Limited.
The cars have been under the care of Sime Darby since 2009 but last year the local concession for all of Australasia was taken over by factory-owned Chrysler Group Australia (CGA).
The group also handled the Italian brands Fiat and Alfa Romeo with CGA's director of corporate affairs Lenore Fletcher telling New Zealand industry website AutoTalk that it could take sometime to clarify what would occur here.