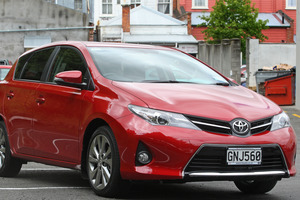 Now it's official: Toyota is once again the world's top carmaker.
Toyota Motors released its tally of global sales for last year of 9.748 million vehicles - a bigger number than the estimate it gave last month of about 9.7 million vehicles.
It was already clear that Toyota had dethroned General Motors as the Detroit-based company fell short, selling 9.29 million vehicles.
GM had been the top-selling carmaker for more than seven decades before losing the title to Toyota in 2008.
The bailed-out giant briefly retook the sales crown in 2011, when Toyota's production was hurt by the earthquake and tsunami in northeastern Japan.
The latest results testify to Toyota's powerful comeback.
Volkswagen of Germany sold a record 9.1 million vehicles around the world.