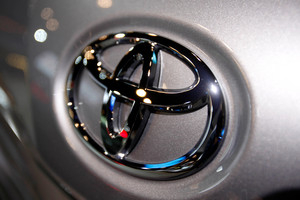 Toyota is recalling is recalling more than one million vehicles in the US, due to two separate issues.
About 752,000 2003 and 2004 model Corolla sedans and Corolla Matrix vehicles are being recalled for a faulty airbag control module.
In the second separate recall, about 270,000 Lexus IS vehicles - produced between 2006 and 2012 - are being recalled to check for a loose nut on the front wipers.
Toyota says the airbag control module for the Corolla and Corolla Matrix vehicles could have been manufactured with faulty circuit boards, which could cause a short and potentially see the airbags or seat belt pretensioners deploy when there hasn't been a crash.
The loose nut on the Lexus IS vehicles could cause the wipers to fail if a heavy load - such as a buildup of snow - puts them under pressure
- nzherald.co.nz