Used imports and new sales play strong part in local market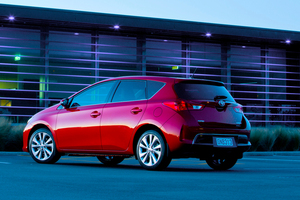 As new car sales hit a pre-recession 100,000 by the end of last year, used import vehicles also had a successful 2012.
Last year, 81,827 used imports sold alongside 100,795 "New Zealand new" vehicles.
"Even though used import numbers are well short of their level of the mid 2000s, they still play a strong part in the local market and help give it an overall look and feel that is a bit different to the one that most of the public perceive," said Motor Trade Association spokesman Ian Stronach.
While most rely on the strength of their New Zealand new sales to underpin their overall performance, some vehicle types rely almost entirely on used import volumes, Stronach said.
Heading the top sellers was the Toyota Corolla, in its numerous nameplates, with its sales of more than 10,000 split almost half and half between New Zealand new and used imports.
Another traditional front-runner, the Suzuki Swift, was another that enjoyed good appeal with sales delivered almost evenly between the two sources, reported the MTA.
Strong used import sales helped the Mazda3/Axela into third place.
Among nameplates benefiting from strong sales as used imports was the Nissan Tiida, Mazda2/Demio and Mazda 6/Ateza ranges along with traditional import stalwart Subaru Legacy.
The Toyota Hilux and Ford Ranger, on the other hand, rely solely on their "New Zealand new" sales to propel them into the top 10 in the commercial segment.
The only model built by a non-Japanese manufacturer was the Ford Ranger, in 10th place.