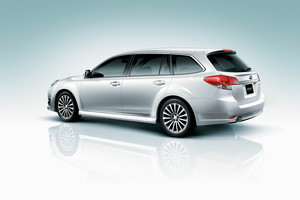 The dilemma
David's 1997 Audi A4 Quattro Avant proved costly to buy second-hand and has been making a large dent in his wallet ever since.
"I'm paying more and more for repairs and servicing isn't cheap," says David.
Now his mechanic has told him that there are problems with the vehicle's four-wheel-drive system and the transmission, and he faces a huge bill just before Christmas.
"I'm thinking of scrapping the car and starting again with something different."
But what? He needs something for his three kids and their friends, that can cope with holidays, is an automatic and not an SUV.
Well David, New Zealand has the oldest fleet in the world, with the average age of cars 18, so you're not alone with your predicament.
But updating to a later model doesn't totally get you off the hook financially. You'll have to pay for such as tyres and brakes and the more modern fleet is also fussy about the types of fluids used in transmissions and cooling systems.
Remember also, the more expensive gadgetry a car has, the more likely ownership costs will increase as it gets older.

The budget: $30,000

The shortlist
Honda Accord Euro Tourer L
The Euro theme in the 2009 model is more about looks and specification levels than the ultimate driving experience on the open road.
It's stacked with extras including cruise control and leather trim as per your wish list.
The 2.4-litre engine provides all the power you will need, although a heavy foot would easily increase the claimed fuel consumption of 9.0l/100km.
Mazda6 GSX wagon
A long-time favourite for both business and private buyers, the 2009 GSX comes very well equipped in standard specification.
Not as much engine power as the Honda but almost identical claimed fuel consumption (8.9l/100km).
Subaru Legacy wagon
Long bagged for excessive fuel consumption, the new-shape Legacy now competes with its competitors while retaining its unique Boxer engine design and AWD system. Helped by the introduction of a Constant Variable Transmission the claimed fuel consumption is a competitive 8.4l/100km. No compromises on safety either.
Driven recommends
The Subaru Legacy, but choose carefully and stick with New Zealand-new.