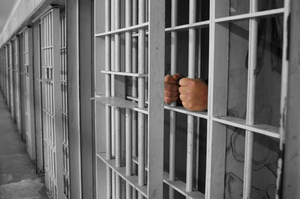 Two bag snatchers who targeted woman leaving banks and supermarkets will spend nearly two years behind bars before they are eligible for parole.
Colin Tito, 24, and Darwin Howe, 21, appeared for sentencing in Whangarei District Court yesterday on a raft of charges including robbery, burglary, unlawfully taking vehicles, theft from cars, receiving stolen property, possession of cannabis for supply and driving while disqualified.
The pair had hatched a plan to steal vehicles then snatch bags containing cash from Far North shoppers.
Tito carried out the central Whangarei bag snatchings while Howe was his getaway driver.
Judge Keith de Ridder said the duo planned and committed the crimes together, between December 19, 2011 and March 16, 2012, and were equally culpable.
Cars were broken into at Hatea Dr and in the city before Tito snatched handbags from women who came out of banks and supermarkets.
On two occasions, Tito overpowered his victims after they resisted to steal the bags.
Judge de Ridder said Tito once stole a car, tracked down the owner's address and later broke into his home and stole assorted items.
The stolen items were then given to Howe.
Crown prosecutor Todd Nicholls said a minimum non-parole period should be ordered as the offending would have had a significant impact on victims.
The pair had been involved in blatant and dishonest offending, and he called for an end sentence of six years.
Tito's lawyer Kelly Ellis said that an end sentence of four years or less would be appropriate. She said Tito shifted up north after losing his job in Auckland and committed the offences after getting into the wrong company.
Chris Muston, who represented Howe, said his client was a young man who had long-standing issues with drugs and substance abuse.
Judge de Ridder said all the victims had been severely distressed and felt a sense of invasion, anger, frustration and a loss of freedom and confidence to walk in central Whangarei.
He sentenced Tito to two years and nine months on the robbery charges and another year on charges of burglary, receiving, and possession of cannabis plant for supply.
Howe was jailed for three years on all charges.
For more articles from this region, go to Northern Advocate