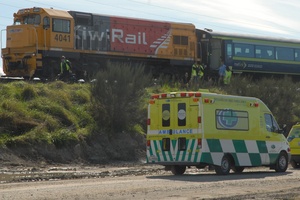 A 25-year-old man has been killed after being hit by a passenger train near Masterton this morning.
Emergency services are currently at the scene at Solway, 2km south of Masterton.
Police are referring the death to the Coroner.
TranzMetro said the Wairarapa line is closed as a result of the incident and bus replacements are being organised.
- HERALD ONLINE