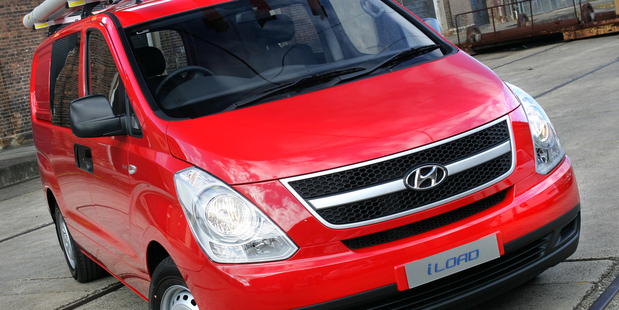 Hyundai's popular iLoad diesel van has had an engine and transmission update that brings improved fuel economy.
Recently launched in New Zealand, and to go on sale in Australia soon, the iLoad upgrades from a five-speed to a six-speed manual, improving official fuel economy by 0.5 litres per 100km to 8.0L/100km.
Hyundai has ditched the variable geometry turbocharger from the engine in favour of a less-potent waste gate set-up, resulting in substantially lower power and torque outputs than before.
The new 2.5-litre engine and manual gearbox combination produces official figures of 100kW and 343Nm, down from 125kW/392Nm, although the new model hits its peak torque earlier, arriving from a low 1500rpm.
The five-speed automatic version of the iLoad diesel has a substantial increase in torque output.
The engine retains the variable geometry turbocharger but now produces figures of 125kW and 441Nm (up from 125kW/392Nm).
The trade-off is a narrower peak torque band, with the maximum available between a narrow 2000 and 2250rpm (was 2000 and 2500rpm).
Despite the beefy boost, claimed combined fuel consumption has dropped at an even larger rate than the manual, now returning 8.8L/100km (was 9.5L/100km).
The manual diesel is $46,990, and the auto is $2000 more.