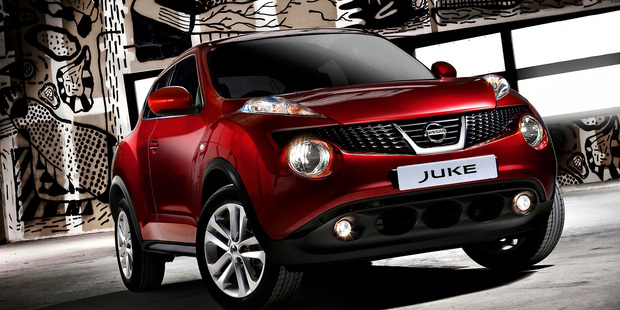 What is it?
Nissan's Juke is a high-riding hatch with out-there looks for skin and cabin.
The Ti spec uses one array of controls for dual functions. You access the climate and drive controls with the same set of buttons and dials at the flick of a switch. Clever.
Specification is generous for the $31,990 price, with stability and cruise control, six airbags, rain-sensing wipers and Bluetooth all standard. Pay two grand extra for alloys, auto headlights, climate control air and the dynamic control drive modes.
The 1.6-litre engine isn't a ball of fire, especially mated to this CVT auto. But the Ti makes the most of it by delivering sport or normal options, with eco in reserve for cruising.
Our Waitakere ranges commute was conducted briskly in sport or normal with eco rarely chosen - no wonder the car drank 7.8l/100km, well over the 6.3l/100km claim.
We like
This design. Just because a car is a sensible runabout doesn't mean it has to look boring.
We loathe
Relaxed performance unless you select sport, thrash the accelerator pedal and pay the fuel penalty.