Mixed signals from those in the recruitment industry about working in Australia are making it difficult for job hunters looking to leave for the Lucky Country.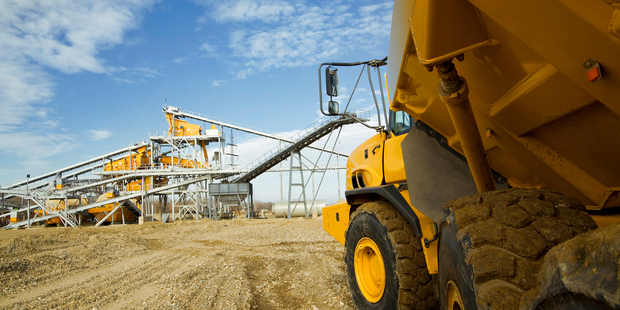 While some believe the jobs boom is over, others say Aussie firms are still crying out for staff. It all comes down to what work you do, where you want to live and which jobs you are prepared to accept.
There's no doubt the mining boom in Western Australia has hit a speed bump with BHP having put an AU$30 billion project on ice, a move that sent shock waves across the industry and causing companies that service mining firms and its workers to pull their horns in.
"The boom is over in Australia," says Scott Mathieson of Auckland-based job expo and recruitment firm WorkingIn.com. "It has been over for six months."
He has just returned from a job expo the firm ran in Ireland and says while New Zealand and Canadian firms were there to find staff, only a handful of Australian companies turned up.
"Lots of Kiwis came to the expo," says Scott. "But the lack of Aussie firms taking part is the complete opposite of a year ago.
It is a reflection that the boom in Australia is well and truly over - for now anyway.
"I think it is hard to give a positive position on what is currently happening over in Australia. In terms of opportunities I think right now it is an extremely difficult environment. The timing for New Zealanders to go over there is not very good."
Scott says Australia's mining boom hit a rough patch as global prices for iron ore halved during 2012 and mining firm BHP shocked the industry in August when it shelved its Olympic Dam copper-uranium-gold project in South Australia.
"You can imagine how many companies were looking forward to that money being spent," says Scott. "There would have been many years of work off the back of it.
"BHP is a little like God over there, it wasn't even a ripple effect when the news broke, it was more like a tsunami that went right through the mining industry. Jobs have been stripped back, thousands of people are losing their jobs as a direct and indirect result."
Because of the financial troubles still swirling across continental Europe and the UK, Scott says more New Zealanders are heading over to Australia than would otherwise be the case - creating even more competition for jobs. It's a view Paul Robinson, director of recruitment firm Randstad New Zealand agrees with.
"I am just back from the UK, and along with mainland Europe, they are going through a very tough time," he says. "More people are looking at Australia for their OE rather than Europe.
"People with work in Aussie are also staying put, job security is really important. And with the Aussie economy not being as positive as we'd like, people are just sitting tight."
Another sign of the Australian economy's ailing economic strength is the postponement of the two-day Oz Jobs expo, organised by Custom Employment Events, which was to be held last November. The show, which is not connected to WorkingIn, is now planned for 16-17 March.
Oz Jobs' director Jason Clayton says while iron ore mining jobs may be thin on the ground, more work is available in liquid gas projects.
"There is lots of work for people in those areas," he says. "Australia's economy is continuing to grow, and as long as there is a higher rate of growth in Australia than in New Zealand then there will always be better job opportunities over there.
"There are also skills shortages appearing at a professional level, it's a fluid market - but there is a need for accountants, engineers, auditors, sales and marketing and lawyers. Whether you go to Aussie or not is all down to what you can offer and what you want to do for a job."
Jason says the highest demand for people is in Aussie's Northern Territory with the lowest demand being in Tasmania. He says there is also high demand for people in the Australian Capital territory (ACT), but cautions that it has a low population.
In October, the Aussie government's Minister for Business, Peter Chandler, said growth in the Northern Territory "represented opportunities for both Australian and overseas workers". The territory is looking to expand its population by an additional 20,000 over the next five years - that is roughly a 10 per cent population growth for the area.
Jason says: "They will need more teachers, hospital staff, roads and houses - and this is in part as a result of a natural gas project that's going on."
Jobs aside, Jason says people working in Australia are generally better off than those living in New Zealand.
"The average wage across the board in Australia is about AU$65,000," he says. "But in the NT and the ACT the median is well over AU$70,000."
WorkingIn's Scott Mathieson says: "I don't expect the Australian job market to get better until at least March 2013, when the recruitment freezes there are expected to start ending.
"My best advice for people looking to move to Australia is to stay in New Zealand and be part of the Christchurch rebuild - 2000 commercial buildings need to be built."
Paul Robinson says job hunters should be cautious and not presume that the grass is greener in Australia.
"Any job seeker looking to go over to Australia needs to make sure they have done their research thoroughly," he says.
"There is a flatter job market in the main centres of Brisbane, Melbourne and Sydney, so if the motivation is to go to one of those larger centres then there might be some disappointment. People might be better looking at the regions.
"People need to dig and be certain of the longevity of any jobs they are offered. What you don't want to do is pack up, go across the Ditch and then find in six months' time that the industry you selected is softening."
Paul advises job hunters get career advice from recruitment agencies to get a picture of what is going on in the market place.
Paul Robinson, director of Randstad, says Kiwis looking for jobs in Australia need to do their research before leaving as the job market there has tightened considerably.
* Steve Hart is a freelance reporter at SteveHart.co.nz