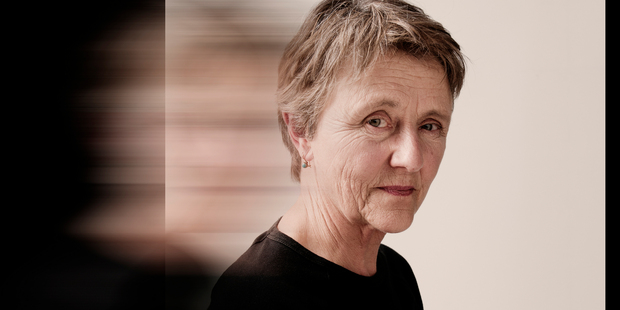 In keeping with the almost impermeable wall that prevents a healthy transtasman book trade, Helen Garner is relatively unknown in New Zealand. Her novels are treasured in Australia and her non-fiction works have altered public opinion on various issues. The First Stone was an investigation into a case of on-campus sexual harassment a little after the Mervyn Thompson case here. Joe Cinque's Consolation is about the murder of a young man by his girlfriend. Forensic in its examination of personality disorder and narcissism, it is a courageous and heartbreaking account.
The subject of Garner's new, clear-eyed and deeply moving book obsessed her for almost 10 years: a crime that also reached our press. After nightfall on Father's Day in 2005, a small-town, heartbroken bloke drove his crappy old Commodore into a dam, drowning his three young sons. The youngest was 2 and the oldest was 10. All of us wonder, whenever we read of a man on trial for murdering his children, how he could possibly be guilty? How could anyone murder a child at all? And most of us try not to dwell on the thought for too long. "Oh Lord, let this be an accident," prayed Garner when she first saw Robert Farquharson's story on the television news.
The fascination was born.
Garner attended the trial and the retrial, six years later, when the cast of characters - Farquharson and his supporters, his devastated ex-wife Cindy and her bewildered parents, maestro barrister Peter Morrissey, determined police prosecutors, jury, judges and multitudes of experts - all played their parts. Over and over in meticulous detail the nightmare was examined, Morrissey hanging most of his defence on the rare medical condition of cough syncope: Farquharson had coughed so much that he blacked out and lost control of the car.
The Crown's case was that the drowning of the boys was deliberate; a calculated desire to cause his ex-wife as much pain as he possibly could to punish her for their separation.
His bizarre behaviour immediately after he got free of the sinking car and concern mostly for himself in the months that followed strengthened their case. Further, in the first trial Cindy supported her ex-husband, unable to believe that he would be capable of such a heinous crime. At the re-trial she changed her mind.
Throughout the book, the reader remains close to Garner herself. Her life in Melbourne, the city she has lived in for most of her life, goes on between days at court - there are grandchildren to scold and cuddle, daughters, friends, and a reprimand from Morrissey for an inadvertent remark about the case at a literary event.
Garner's skills as a novelist combine with her journalistic incisiveness to give a vivid, compassionate and complex assessment of the crime and the societal issues surrounding it - poverty, lack of education and aspiration, the struggle of small-town Australian life.
Early on she remarks, "When I said I wanted to write about the trial, people looked at me with an expression I could not read."
Most likely it was fear - fear for her and what she would witness in the courtroom - and also a kind of repugnance. Why would anyone want to spend months at close proximity to such heartbreak and madness?
This House Of Grief is a book that preys on the mind - its themes are enormous, classical and highly contemporary. "Unputdownable," says the publicity material. Some readers will find they have to put it down, now and again, because the story it tells is so tragically sad - but so compelling that they won't put it down for long.
This House of Grief by Helen Garner (Text Publishing $40).