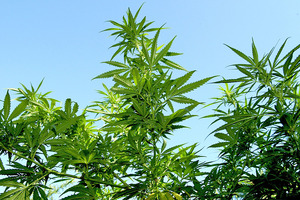 A group of 11 young schoolchildren have been busted consuming cannabis at a Christchurch school.
Police said the pupils, aged between 11 and 13 from Cobham Intermediate School, were caught with the drug at school.
"The school advised that some students had brought cannabis to the school and that a number of the students had consumed cannabis during the day,'' a police spokesman said.
While a total of 11 students were believed to be involved, only nine returned to school following a short period of suspension, police said.
The spokesman said the children were too young to be charged and incidents of this type were rare in intermediate schools in Christchurch.
"A police school community officer spoke to a group of nine students after they returned to the school following a short period of suspension,'' he said.
"The students are too young to face prosecution. Police youth aid staff will continue to work with the school and with the students involved.''