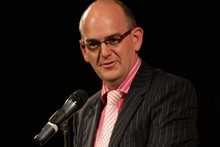 The Health Ministry is investigating whether cancer patients are waiting too long for treatment at Wellington Hospital.
Health Minister Tony Ryall's office confirmed today that it had received a complaint this week about oncology waiting times at the hospital.
Mr Ryall had referred the complaint to the ministry.
The Dominion Post reported today that two people, whose cancer had already spread through their bodies, died while they were waiting for a first specialist appointment at the hospital.
A spokesman for Mr Ryall said he was unable to comment because he did not know the specific details of the cases.
Pressure on cancer services at the hospital has been mounting following the resignation of oncologist Peter Dady in the middle of 2009. Capital & Coast District Health Board is yet to replace Dr Dady.
Capital & Coast's cancer, medicine and community services clinical director Andrew Simpson said a number of measures had been put in place to help accommodate the gap left by Dr Dady, including bringing in a Nelson Hospital specialist once a week, holding evening clinics and employing a clinical nurse specialist and two junior doctors.
He said there were 43 semi-urgent patients waiting for an appointment, five of whom had been waiting longer than the recommended limit of three weeks.
There were no urgent patients waiting for an appointment.
-NZPA