Social data academic and consultant Dr Andreas Weigend is the former chief scientist at Amazon.com. He's currently director of the Social Data Lab in California and teaches at Berkeley and Stanford Universities. Data, says Weigend, is "the new oil" – he studies and discusses the Social Data Revolution and talks to companies about how to embrace this new reality of social data. He's in New Zealand as a guest of Telecom and spoke to online business editor Chris Daniels about how social data is changing the world.
Latest NZH Video
Source: C-SPAN / AP John McCain was among the Republicans to vote against the 'skinny' repeal of the Affordable Care Act.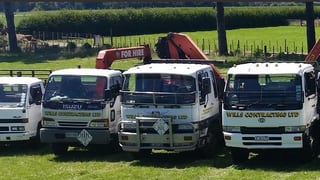 28 Jul, 2017 6:28pm
2 minutes to read
The ad suggested one man's wife would need professional services to lift her breasts.