Nearly half of all New Zealanders are now paying into KiwiSaver but many people are still wondering what is actually happening to the money they put in. Join us for Part Three in our beginner's guide to KiwiSaver. Five years since it kicked off, KiwiSaver is still a mystery to many New Zealanders and we decided to provide a simple guide which covers the nuts and bolts. Experts Mary Holm and Chris Douglas tackle all the basic questions in a way which is easy to understand and jargon-free.
Latest NZH Video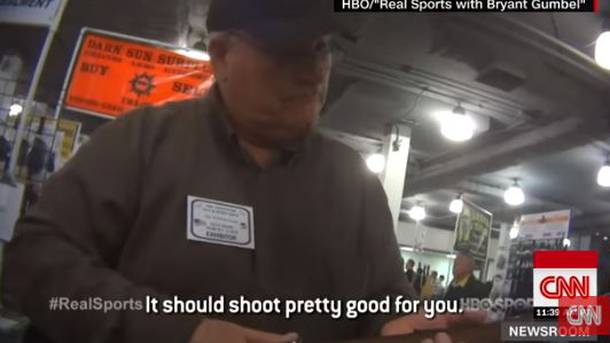 24 Feb, 2018 10:01am
3 minutes to read
U.S social experiment shows how easy it is to buy a gun compared to lotto, beer and porn.
24 Feb, 2018 10:01am
2:14
Peter Thomas Managing Director of Fuji Xerox talks about the SFO investigation of his company. / Dough Sherring
24 Feb, 2018 10:01am
4:18
#MYIDENTITY: Prominent NZers involved in a new social media campaign called #MyIdentity. They are uploading one-minute interviews about themselves to prove that we all have multiple identities, in a backlash to separatist propaganda which drove Brexit and even Trump's election.
New Zealand video
24 Feb, 2018 10:01am
0:00
24 Feb, 2018 10:01am
4:18
24 Feb, 2018 10:01am
0:00
24 Feb, 2018 10:01am
2:12
24 Feb, 2018 10:01am
0:00
24 Feb, 2018 10:01am
0:00
24 Feb, 2018 10:01am
0:00
Entertainment video
24 Feb, 2018 10:01am
0:00
24 Feb, 2018 10:01am
0:00
24 Feb, 2018 10:01am
0:00
24 Feb, 2018 10:01am
0:00
24 Feb, 2018 10:01am
2:23
24 Feb, 2018 10:01am
2:22
24 Feb, 2018 10:01am
2:36
24 Feb, 2018 10:01am
0:00
Lifestyle video
24 Feb, 2018 10:01am
0:00
24 Feb, 2018 10:01am
0:00
24 Feb, 2018 10:01am
0:00
24 Feb, 2018 10:01am
0:00
24 Feb, 2018 10:01am
0:00
24 Feb, 2018 10:01am
0:00
24 Feb, 2018 10:01am
0:00
24 Feb, 2018 10:01am
1:18
Business video
24 Feb, 2018 10:01am
0:00
24 Feb, 2018 10:01am
0:00
24 Feb, 2018 10:01am
0:00
24 Feb, 2018 10:01am
1:30
Travel video
24 Feb, 2018 10:01am
0:00
24 Feb, 2018 10:01am
0:00
24 Feb, 2018 10:01am
0:00
24 Feb, 2018 10:01am
0:00
24 Feb, 2018 10:01am
0:45
24 Feb, 2018 10:01am
0:00
24 Feb, 2018 10:01am
0:00